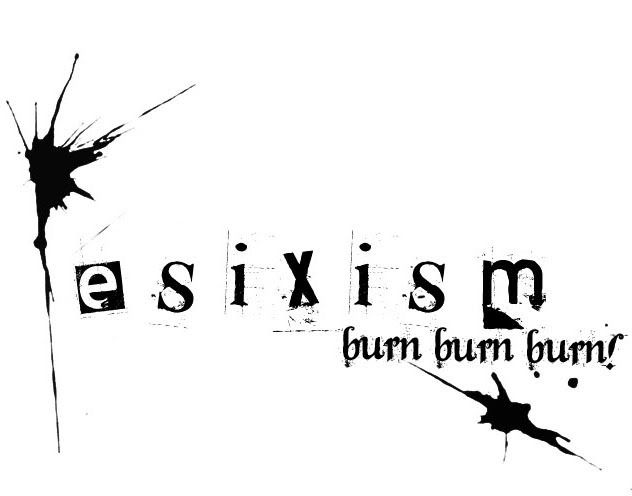 Wednesday, March 29, 2006

No one has been blogging.

Apparently there's a problem with the class blog layout. I've tried removing the sidebar, but without it the class blog doesnt even seem like a class blog. I've tried removing ceratin compartments of the sidebar, but its still the same. I've even tried changing the layout a few times, but still, the same.

All we have to do is WAIT and see if anything happens. Sometimes blogs are like that... We'll wait then.. and see..

:)
OUR TIME!
Saturday, March 25, 2006
ok ya..i tink most of u noe dat i hav changed blog AGAIN.4 those hu dun noe,my new blog is
www.sunshine-girls.blogspot.com.pls
rmb 2 tag cause i changed my tagboard.thx
OUR TIME!
Thursday, March 23, 2006

oneEsix-ian done a GREAT JOB!

many thanks to claudia for leading us and teaching the cheer.

keep up the ENTHU SPIRIT and we'll win all the way!(((((((((((((((:

we are happy retards arent we?

and its not a nasty remark.its a compliment kayys?

retardsUNITED;

shannen
OUR TIME!


Congratulations, e6!!

:)
OUR TIME!
Tuesday, March 21, 2006

hey e6 e6.

Esther is currently appalled at the previous posts.

Yeah, its normal. She helped us to photocopy the lyrics of "Journey", without charging us. Obviously you guys knew it was free and left your copy of the lyrics at my house.

How UNunited our class can get, sometimes.

I'm not pinpointing, im really not.

If the class doesnt wanna sing the song, or Journey, we shall still resume with the plans. Cause of this singing thing, approx. only 1 third of the class turned up to practise, and half the number of that who helped and planned it.

I was really looking forward to the singing part, in facT, I was looking forward to Friday.

Oh man, call me a bitch if you want to. Tell it into my FACE thanks.
OUR TIME!


shannen here!!!

LOL.

long time no post le...(:so paiseh.

now at eliada's hse using apple laptop!my dream of usng a MAC laptop came true!temp.)):

okies.enough of crap.

abt the song dedication thingy,if ms long's not here on tt day,then we will cancel the WHOLE part.but...

if she really came,then NO ONE Is practising!and many ppl are NOT willing to sing JOURNEY.then how???no time to change the song and practise the skit.shit shit shit!

will somebody do something abt it?!

shannen
OUR TIME!
Monday, March 20, 2006

erm...

i was thinking of mariah carey's hero, but it really depends on the class.
the song is a little slow, but i prefer it to journey.

hmm. i think i'll print for you guys when you'all confirm what song you want. im using an apple labtop now, dunno how to copy and paste stuff, no right click...

i'll post the song tmr, or can someone help me to do it?

ok thks for reading this crap which has practically no useful information at all.
OUR TIME!


whys the blog like that!?!?!!!

oh, and you guys say you wanna change the song cause it's so slow. but what song do you guys have in mind? NO chinese songs. darn.

and so sorry esther ))=
OUR TIME!
Sunday, March 19, 2006


OUR TIME!
OUR TIME!
OUR TIME!
Friday, March 17, 2006
i think claudia's gonna hate me. cos i have a can of sharks fin at home.

wahahas

actually, 2 cans.one was slurped up by my family 2 weeks ago.

sorry sorry.

but its nice!

if someone invented something that tasted like sharks fin but was NOT,

i would prolly give sharks fin up totally.

i am so sorry claudia.

sorry.

haha.

OUR TIME!
Tuesday, March 14, 2006
i just love posting pictures. wahahas. hope u lik this. once a yr.
.
.
.
.
.
.
.
.
.
.
.
.
.
let's welcome... *drum roll*
.
.
.
.
.
.
.
.
.aunty ru-ru.
OUR TIME!


I HATE LISTENING TO CORRINNE MAY'S SONG OVER AND OVER AGAIN.


makes me sick of em.
OUR TIME!
Sunday, March 12, 2006

Alright okay. This shall be said for the last time ever in history.

For those who are coming for the meet, please meet OUTSIDE Zhonghua Secondary at 11.30am. Sorry but to inculde the band members we have to push the time earlier to 1130. We'll go to MY house which is just a few blocks away from Zhonghua, so travelling will be made easy.

The purpose for this meeting is because of next week's Literary Evening, which is e6's big day to shine. I know we can grab the price, it's already in the bag. Winning is easy, but we have to cooperate. For those who wanna come you can come and for those who don't can don't. It is that simple.

Yes, and thanks to the people in last night's msn conversation. Thanks for being so supportive and everything.

That's why I say, you guys rock.
OUR TIME!


EH WAT U ALL SAY DUE TO THE BAND THINGY............AGAIN NVR INFORM Y THIS SCH SO NOT ORGANISED!!SPRING CLEANING NVR ORGANISE NOW WAT ?PLS TELL ME WAT IS GOING ON......
OUR TIME!
due to ppl lik me and shannen and esther and ziyi and kelly hav band, so we changed the time to
11.30am
. come on time. we'll take attendance.
late comers will hav to do 50 pumpings.
this is pervertic.. wahahas.
OUR TIME!
Saturday, March 11, 2006
BIGG BIGG NOTICE !
anyone free on tues 14o3o6 ?
meet at claudia 's house ! if dunno meet at zhss ?
at 12pm !
discoussion of song !
OUR TIME!
::journey::
It's a long long journey
Till I know whera I'm supposed to be
It's a long long journey
And I don't know if I can believe
When shadows fall and block my eyes
I am lost and know that I must hide
It's a long long journey
Till I find my way home to you
Many days I've spent
Drifting on through empty shores
Wondering what's my purpose
Wondering how to make me strong
I know I will falter I know I will cry
I know you'll be standing by my side
It's a long long journey
And I need to be close to you
Sometimes it feels no one understands
I don't even know why
I do the things I do
When pride builds me up till I can't see my soul
Will you break down these walls and pull me through?
Cause It's a long long journey
Till I feel that I am worth the price
You paid for me on calvary
Beneath those stormy skies
When Satan mocks and friends turn to foes
It feel like everything is out to make me lose control
It's a long long journey
Till I find my way home to you.to you
i suggest this . its by corrine may . but resung by angela zhang .
OUR TIME!


An addition to the previous post.. boon kiat oso suggested that we can include the giving back of test.. oh ya shannen and esther do you two noe how to plae ' If We Hold On Together'? wait first.. you all wan this song?


Corrine=)
OUR TIME!


Err.. Boon Kiat suggested that we can tok abt the pervetic things that he usually sae in class... eg. RUBBER.. then how he flirt arh.. claudia ( ms long?) will sae ' STOP FLIRTING WIF ME, YOU PERVERT' whenever boon kiat wan to tok to claudia..


okay?!?!? Err anybody noe how boon kiat flirt wif ms long?? becos boon kiat sae he forget liao..
arh!!!


Corrine =)
OUR TIME!


heys corrine jie,

is tt idea u mentioned part of the play or after the play?

anyway,it sounds good.brilliant!

can we get those from the cast and the choir,preferably ppl of oneEsix to meet up?since those band members have practices on tuesday and thursday[i know u wed cannot,i aso cannot.]maybe we can meet up earlier?

band on tues starts at 1pm.how about earlier?about 10am???

the producers of the play...pls decide!

weLOVEmisslong.

and i dun care if 1e5 hates her anot...she will always be the darling of oneEsix.

shannen-
OUR TIME!
Is this song, 'If We Hold On Together' appropriate? Can we dun continue the story on 'Embracing Differences'? I've got another idea.
Title???
Narrator: Shannen
Actors: Boon Kiat(Student) , Hua Fei(Student) , Chit ann(Student -- Monitor) and other boys.
Actresses: Claudia, Eliada and many more girls.
Venue: In a classroom
NA: This story is on (title). It is another usual dae. Everyone is fooling around in class.
( Everyone will throw paper aeroplane, plae catching or use ruler to fight wif each other)
BK: Haha, my aiming so good man!!
HF: Oi.. si Ah Boon arh.. dun throw at me can a not?
CA: Class, keep quiet!! (Writing down BK and HF's name on the board)
A Girl: ARH!!! ( Playing catching wif another girl)
NA: Everyone went back to their seat when ms long came into the class ( Sha dunnnid go back, can jus stand there)
Claudia (Ms long) : Good morning class!
(Everyone stand up and greet.. and as usual, BK will be the loudest.)
Then what boon kiat and ms long normally flirt abt arh?
Then maybe flirt for a while larr..
BK & Claudia: (Flirting)
Claudia: Err.. I'm leaving you guys todae...
BK, HF & CA and some other girls : HUH?!
Claudia: emm.. it's a pleasure teaching you guys and.. a teacher will replace me.. i dunno who it is.. but you guys must make sure the teacher go through the informal letter.. ok?
(Chat wif ms long)
NA: Now we will sing a song, ' If We hold on together (eg.) ' to our dearest teacher Ms Kathleen Long.
( Everyone can split into three groups.. then we decide which group sing which part.. then the chorus we sing together.)
Everyone: ( After the song) Miss Long, you are part of our class. A teacher, a mother and a friend.
( So the song is oso included in the story.. so will help take up some time..)
I dunno if it's okay lar.. but it's jus my suggestion.. giv some comments?
Corrine =)
OUR TIME!
Friday, March 10, 2006

do all the favourite and loved teachers of oneEsix really have to leave us?

so much for saying our class is the most enjoyable to teach.seems like out teachers have grown attached to us;we have grown attached to them.they can be a teacher,a comedian,a mentor and the special someone to us.

to me,they seemed like an extended family,people who teach,tell jokes,laugh and share the bad news as a class together.without them,oneEsix would just be incomplete.

and today,i will dedicate this post to our dearest english teacher:miss kathleen long.

everyone knows her as the NPCC i/c and the tall teacher[well,u can guess why].but one perhaps would not have expected that she was such a joy and an important existence in oneEsix.i definitely loved her lessons.and her jokes more.:DDD so it came as a huge shock that she was leaving her lil darlings...the oneEsix-ians.

tears just stung my eyes.i couldnt help it.it was painful for someone who we have loved to leave us.she was a nice teacher,with her big plus:very very LITTLE homework.

so she never gave us the stress we had to face during the pre-PSLE period.and her pervertic jokes.:DDD

i just want to say that oneEsix will always remember and love you.

so to express our gratitude,claudia and esther had a great idea to sing a song for ms long at the end of the play.but what song?touching...but not the teary kind.or else everyone will be breaking down at the end of the carnival,then no mood to continue the other activities.

i suggest a few songs:

-thank you for the music
-my heart will go on
-cant think anymore.[this is not a song title!]

or wad abt...

WE COMPOSE OUR OWN SONG USING THE MELODY OF AN ORIGINAL SONG???

i think this is more creative.and more sincere.hahas.

and i think i gotta go draft my narrating script for the special part.

its gonna be a success!:DDD

work hard,everyone!

shannen-
OUR TIME!


Esther and I came up with a last minute idea for our Literary Evening Play.

After the whole play, Shannen will announce that we're gonna sing a song to Ms Long. The song, we dont know. That's why it's a class decision. Hope you guys will support the idea. Moreover, Ms Long gave us lots of fun and joy...

Yea, probably we'll meet up one of the days, please? To discuss the play and everything.


Let's just say... Ms Long's part of our class. A teacher, a mother and a friend.
OUR TIME!


I think the recent lack of updates is because everyone was busy preparing for their three-day continuous tests.

Jun An's still absent, hospitalised or at home, I personally dont know. People who had visited him should know how bored he was/is in the hospital, how excited he was when he saw us, he jumped out of bed and opened the door. I'm sure he loves us, and I'm sure we love him too, no matter how demanding or irritating he can be.

And yes! It's time for our weekly change of songs.




Yea, we should have a class song, then we can all sing it together :) Pang Long's will be nice. Youngsters singing some old song, hell will freeze, babe.
OUR TIME!


halo 1e6


my
blog is luvmesmebdy.blogspot.com ( i think so)
or
lifesuka.blogspot.com
OUR TIME!
Tuesday, March 07, 2006

halo jj here


very sian
in sch
OUR TIME!


heys...

as u guys noe,claudia,yiwei,eliada,liwei and i went to visit jun an at KKH.[to 6a ppl who reads this,its the hospital,not our class that person.]

he was like sooooo excited when he saw our faces peeking at the door outside.he simply jumped out from his bed and ran towars the door to welcome us.

and yar,he looks cheerful but obviously tired from the boredom in the ward.haha.

claudia keep taking photos with him despite him in the midst of talking.so of course,he seemed displeased.but he relented.:DDD

and he recorded a voice clip for the class to hear.i think you guys heard rite?and a letter to us.miss long showed it.hahas.

hey jun an,may u get well soon!

hope u liked the barbie doll balloon we gave u!

wahahas.

hey ppl,good luck in ut common tests!

shannen
OUR TIME!
Sunday, March 05, 2006
ARH!! Please come my blog tag ='( .. WAHH!!!
Corrine
=)
OUR TIME!


Shannen no nid to say sry cos already add , hehe nvm.... ppl forget
OUR TIME!
Everyone please come visit my bloggy especially those hu like gundam seed destiny !!!!!!!!
!!!!!!!!!
One more thing : can next time dont put tuo diao never pls or not my mother kill me is so embarrasing.........
OUR TIME!


so sorry kelly.

i am terribly sorry.u can hate me for not inviting u to the class blog.

SORRY.SORRY.SORRY.)):

i deserve it.

anyways,to 1e6 band ppl.

u gals bringing hme ur instruments?and to tzinyi,i will change the link of ur blog if i rmb.i gt bad memory.i tend to forget things reminded to me.

i am such an idiot.so sorry again.

with love,
shannen-
OUR TIME!
OUR TIME!
OUR TIME!


REMEMBER TO BRING PAO3 DAO4!!

dadaddadadadadadaaaaaaa
OUR TIME!


We all have to admit, friends in primary school are closer to us than those in secondary school. That is, common sense.

In my primary school I've been hated and loved by my own friends. But at the last day of school we realised that we loved each other more than anything. Hate cannot be controlled. If you hate someone, you hate someone. If you love someone, you love someone. But sometimes your hate converts to love and your love converts to hate, for example, Mary Maloney which is probably Mr Singh's favourite Roald Dahl character.

We may not know, that someone in secondary school is hating us. That someone may be our own friend, or someone who doesnt really know us. Hate is a real strong word, but everyone uses it. Anyway, point is that..

Live life to the fullest, setbacks are normal and occurs everytime in everyday life. Forget about the hate and just enjoy. Ignore the brats who hate you and.. ahhh.

Nah, this was just created out of boredom. Actually I blogged about it to try forget my friend who prolly hates me. Heh, cool eh.

Whatever. This is so random.
OUR TIME!
Friday, March 03, 2006

Heh nice song ain't it x)

if it doesnt play it's your computer. cause it's slow. really, it takes time

<33
OUR TIME!
Thursday, March 02, 2006
--------------------------------- Invitation To GIRLS Onli-----------------------------------
Iceskate!!!!
Occasion: My BLURRdae =)
Venue: Jurong =) Take MRT larr..
Date: 15th March 2006 ( earlier by one dae.. which is on wed.. got reason de..)
Time: 9 am meet at Ang Mo Kio MRT station
Amount of entries: 8 or 12
No. of entries now: 1
Things to bring on that dae: Jacket ( not so thin de pls), Glove ( I have some at home.. but then not enuff for 8 ppl.. we share the cost together? =) ), bring 10 dollars.. actually is 8.10 de.. but jus bring in case =) and your ezlink card =)
The reason i want it to be on wednesdae is becos that dae is students' dae.. actually is alternate de larr.. i oso niot sure if we dunnid to pay for the skates rental mahh.. if nid is 10.50.. if dunnid is 8.10 =) please tell me if you are interested ... Thank you very much..
Corrine=)
OUR TIME!


ok....i am finally posting after finding time 2 blog....aniway ya i agree with uchan...i would luv it if hav mayday song on e music box thingy...so pls consider the suggestion...
OUR TIME!


JUST SO F*CKING PISSED OFF RIGHT NOW.

i'm just so sorry, so sorry to dirty this blog

oh i'm so sorry. so so sorry.

DAMMIT IM SO PISSED!! F*CKKKKKKKKKKKKKKKKINGGGGGGGGG PISSSSSSEDDDDDDDDDDD.

geez. i said im sorry right.
OUR TIME!
is the maths test difficult???
haiz... ...
bb
X
)
OUR TIME!
yesterday i managed to finish my 2 journals..
anyway, a
VERY
thanks to jian yi for bringin e homework to me and oso shi hui hu copy e english notes for me. i recongize ur cursive writing.. haha.. really ... THANK YOU SO MUCH

.. ..
*sniff*.. so today wat muz i do? hm.. .. asthetic? maths? EL compre? science? art?mayb i'll do maths and science... then e compre.. haiz.. mayday rocks.. haha... really. mayb e music box thingy can put their songs.. yeah.. i noe me and tzin yi will b very happy.. wahahas. go do work le. bb
OUR TIME!
Wednesday, March 01, 2006

屋顶 lyrics

(男)半夜睡不着觉把心情哼成歌
只好到屋顶找另一个梦境
(女)睡梦中被敲醒我还是不确定
怎曾有动人弦律在对面的屋顶
我悄悄关上门带着希望上去
原来是我梦里常出现的那个人
(男)那个人不就是我梦里
那模糊的人我们有同样的默契
(女)用天线(合)用天线排成爱你的形状ho ho
(女)在屋顶唱着你的歌
(男)在屋顶和我爱的人
(女)让星星点缀成(合)最浪漫的夜晚
拥抱这时刻这一分一秒全都停止
(男)爱开始纠结
(女)在屋顶唱着你的歌
(男)在屋顶和我爱的人
(女)将泛黄的的夜献给(合)最孤独的月
拥抱这时刻这一分一秒全都停止
(男)爱开始纠结(合)梦有你而美

(女)让我爱你是谁(男)是我
(女)让你爱我是谁(男)是你
(女)怎会有(合)动人弦律环绕在我俩的身边
(女)让我爱你是谁(男)是我
(女)让你爱我是谁(男)是你
(女)原来是(合)这屋顶有美丽的邂逅
(男)在屋顶唱着你的歌在屋顶和我爱的人
OUR TIME!
am i very
naggy?
3 posts in a day. . but i'm really very
BORED..
..................................................................
I
L
O
V
E
T
H
I
S
B
L
O
G
................................................................................
i am so naggy.. haiz..
shld kick off this habit.. hahas.
bye.
OUR TIME!
hahahahahaha.. im so happy of myself..
ok, after that post.. i revise my history --chpt 3.
then i read e chinese mag -- running track? e whole book.. WOW.. im finally readin sth usefu. ok lar, mayb ppl lik shi hui or jianyi very hardworkin they very early then read finish le.. but juz let a cpox patient happy a while.. ok? then i oso read e readers' digest.. actl only flipped it lar..
after all this "hard work".. i ate my lunch and wanted to sleep at first( i admit im a pig.. :P) but then hor.. i very happy leh..so i come and post lor, share my happiness wif u guys. now 2.15 le, u all shld b out le ba..
later im goin to do my journal
s
..i still haven't touched it yet. haiz.
and my asthetic..
then im goin to see wat happens next. mayb jianyi is bringin homework for me today.. *sniff* she's so good to me.. waaahh.. i so touched( touch wat?).. haha.. i noe i very lame lar..
that's all..
u noe hor, this world is so small.. e xing qi wu zhou bao right, tt chinese one.. then got tt got one page hav a lot of compos lar, there's this compo written by a gal whose name is ni.
u noe hu is she?
dun tell u..
haha..
wanna noe..
dun bluff...
i noe u all wanna noe hu she is..
i tell u?
pay me money..
juz kiddin.
she's my hse de part time maid de daughter..
actl if say she part time maid lik very bad hor..
my hse de worker.. sound nicer.. but quite weird.
she very rich one leh..
dun look down on this job..
come here sweep sweep here, mop mop there..
hang this hang tt but dun hang urself..
then 1 hour can get $12 le..
hmm... ...
very diao right?
ok larz..
she live in condo leh..
handphone ar..
dunno wat's tt model..
i think same as tt old mr yeo one..
rich hor?
i went to this blog, then e song very nice leh, i keep listening to it..
http://kolmsid-linik.blogspot.com/
nv bother to read his post..
"i'm not a perfect person... ... "
ok, tt's all..
this time really tt's all..
im so naggy..
but everyone does right?
this is all for ur own good?
see ya nxt time (screams fr e6: nooooooooooooooooooooooooo.... )
bb :'( i really gonna end my post..
go listen to e song.. quite nice..
i noe claudia mayb wun listen lar, coz ... .. hm.. forgotten wat she said le.. but my six sense tells me tt she
mayb
wun go and listen.. bb
byeeeeeeeeeeeeeeeeeeeeeeeeeeeeeeeeeeeeeeee bye.
uchan bless u.. wif lots of cpox..
OUR TIME!
how cum e one man show de group members all gals one?
guys.. join lar.. haha.
i am so bored. how u all are still havin recess ba. 10.26. wat u all cook for home econ today? i hope i can cum back by nxt week.
o ya, i found some quite cute de pics.. hope u lik it. give me some comments hor!!
xiao ding dang.. (i dunno how to spell in EL)
aiya, dunno y suddenly cannot upload leh.. i go upload pic 2 times e second pic still dun come up. give up le. (ok, i noe e6 should hav e nv say die spirit.. dun learn fr me ok?) i go revise history.... hope i really manage to revise.. bb
OUR TIME!


wad butterflies sh*t?!

WHATS THAT?!

ehh...tests,tests and more tests.getting very sian with it.-.-

u guys think this class is getting better?or worse?i dunno larh.:D

and to all 1e6 ppl...call my house phone instead of my hp.

call my hp onli if u cant get thru.and call on my hp after 9pm,cause it'll be free.

thanks.if not sure of my number,pls ask mi.IF U WANT.

wahahas.

1e6 is getting more crappy and active in blogging!thats the spirit!keep it up!

cheers,
shannen-
OUR TIME!


两只蝴蝶 lyrics

亲爱的你慢慢飞
小心前面带刺的玫瑰
亲爱的你张张嘴
风中花香会让你沉醉
亲爱的你跟我飞
穿过丛林去看小溪水
亲爱的来跳个舞
爱的春天不会有天黑
我和你缠缠绵绵翩翩飞飞
跃这红尘永相随
追逐你一生
爱恋我千回
不辜负我的柔情
你的美
我和你缠缠绵绵翩翩飞飞
跃这红尘永相随
等到秋风尽秋叶落成堆
能陪你一起枯萎也无悔
OUR TIME!
两只蝴蝶
so nice lor ur all don't know how 2 understand.
(JJ)
OUR TIME!
Editor's Note
hey dudes and dudettes,
this is the official blog of
esixians
,
the epitome of unity:D
class committee
chairman:
JIANYI
vice-chairman:
BOONKIAT
secretary:
CLAUDIA
vice-secretary:
UCHAN
treasurer:
ANGELA
vice treasurer:
WEIBING
welfare officers:
SHANNEN,EIK KAR
sports leaders:
KELLY,IVAN
green activists:
LI WEI,YI WEI
CIP leaders:
CORRINE,WAHLIM
CE leaders:
CINDY,YUYAN
class representatives
english rep:
IVAN
maths rep:
KELLY
HCL rep:
KELLY
science rep:
CHITANN
geog rep:
JESS
literature rep:
SHANNEN,YIHENG
art rep:
EIKKAR, HUAFEI
AV rep:
BOONKIAT,JUNAN
esix's teachers
thirty-nine enrolment students,
one addition and one subtraction
=(+ wahlim - dave)
=twenty-seven girls and twelve boys.
age ranges from fourteen to eighteen
--
form teacher:
ms tan chye i:D
english teacher: ms wong tong liew
maths teacher: ms alicia ng/ mrs ng-leong peck chin
HCL teacher:
ms tan chye i:D
science teachers: ms rozianna / mr choo wei bin/ mr christopher lim
literature teacher: mdm jennifer ng(:
geography teacher: ms chong le jia
history teacher: ms fu shufen
DNT teachers: mr ng yong sim / mr yusoff
home econs teachers: mdm liang/ mrs kenny ong
art teacher: mrs sharon ng
pe teacher: mr keong seng chye
pw teachers: ms rozianna / ms wong tong liew
music teacher: mrs maureen wong
ce teacher:
ms tan chye i:D
esix's cheer
Hey hey you you better watch for esix
No way no way are u gonna win us
Hey hey you you better watch for esix
No way no way, are you gonna -smack that-
1,2,3,4
Smack that, all on the floor
Smack that, give me some more
Smack that, till you get sore
Smack that, oh-ooh
We're bringing glory back (yeah)
And all the classes dunno how to act (yeah)
We think we're so special, so what's up with that?
So turn around and we'll rock u down (yeah)
Bring us to the chorus, yo!
esix esix is L-O-V-E
esix esix is love(what did you hear me say?)
esix esix is L-O-V-E
esix esix is lovelovelove!
Everybody, dance now!
*ONE CLAP*
neng bai!
*TWO CLAP*
sa bai!
*THREE CLAP*
JIN JUI BAI!
*clap*
ESIX!
THREE CHEERS AND THREE CHEERS AND THREE CHEERS FOR ESIX!
achievements
2006
our
unique
esix
musical
TOP TEN
for lantern making competition
teojianyi
and
seowyiheng
won the
STUDENT OF THE TERM AWARD
top
NINE
schools in the
WHOLE
of singapore to paint the figurine cow:D
won the recyclingdaycompetition with our esix creation:the
ELEPHANT
won the cheer competition during learningcarnival
BOONKIAT
; the best actor award for literaryevening
THIRD
; during orientation camp
FIRST
; rush hour game during orientation camp
REBECCA
; first for Xcountrygirls
JUNJIE
; 8th for Xcountryboys
GOLD
; Xcountry girls team
2007
got in literary evening!
won the cheer competiton for the second time!
ELIADA
; first in lower secondary 100m girls!
HUAFEI
; first in lower secondary javelin boys!
JASON
; third in lower secondary high jump boys!
SHANNEN
; best dressed for RHD!
full participation
for RHD!
KEYING
; first for Xcountrygirls
SILVER
; for xcountry girls team
KEYING
; best speaker for chinese debate quarterfinals07
HUAFEI
; best speaker for chinese debate semifinals07
CHAMPION!
for chinese debate 07
TDAY'S CONCERT;
staged a mini concert for all our beloved teachers