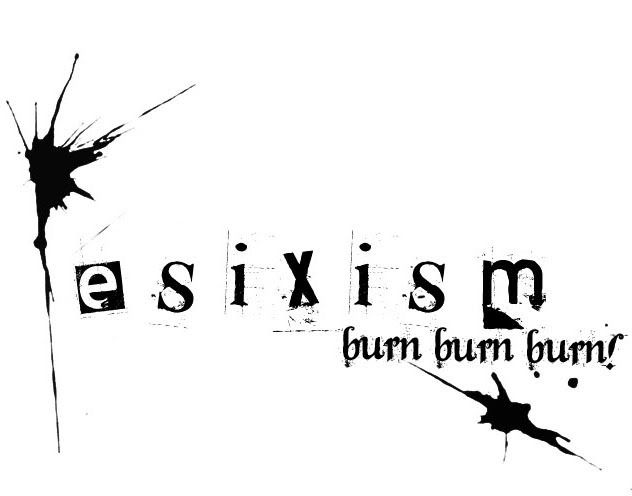 Thursday, May 31, 2007

The june holidays are here, and many teenagers my age are planning to get a holiday job to earn an extra buck. Nowadays, it is a common sight to see teenagers taking up the jobs intended to be for adults. Such as a cashier at KFC and Macdonald's or a sales assistant for notable brands such Converse and Quicksilver. I feel that since there isn't much a teenager can do during the holidays that is as productive as going to school to learn, taking a job may not be such a bad idea as long as his or her studies will not be affected by it.

It will let him or her have a taste on what it is like to be a working individual of society and also keep him busy instead of lazing around at home and not making good use of the free time. Also, the first paycheck will also be significent and show how hard one's parents need to work to place food on the table everyday.

All in all, I think getting a job during the June holidays is a great idea and I might consider it even. :)


Eik kar
OUR TIME!


EH WALAO CAN WE HAVE A BBQ OR SOMETHING.

-lim.
OUR TIME!
Sunday, May 27, 2007

hello esixiannnnsssss.

it was the start of the holidays yesterday and zhonghua welcomed by making us go back to school to take our reports, and conveniently invited our parents go as well.

talk talk mah.

anyway, zzz i must have repeated this 354867 times, for those who have not gotten the results you so hungrily crave for..

relax la!

walao eh 40% only! SA2 more dua leh. if you Sa1 want to die already then how you survive SA2!

cheer up la those who like moping over your shitass results. the results are already there, you cry, you cut, you scold, you suicide the results also wont change right!

"die dao le yao pa qi lai"
this is a very good erm, phrase.

you see ms tan's report book, how can she(the slacker) get >10 points for her O levels(?) if she didnt pick herself up and start to chiong like a loser siao?!

walao good results didnt just drop from the sky. you have to work for it la.(cliche)

yadah yadah rome wasnt build in a day, yadah yadah SO BLOODY WORK HARD LA!
and and and if you improve ten percent got good progress reward leh!
MONEY LEH!

want anot?
i tell you next year i want to see like at least three quarters of the class get good progress reward ah, if not ah, erm, i come find youuuuuuuuuuu.

-limliwei
OUR TIME!
Tuesday, May 22, 2007

People of Esix :D
Class tee , Class tee!
Everyone wants class tee right ?
So must have someone to design right?
Ya we have a few designs already larhz but then it is very little compared to what we expected?
Yeah so please kindly hand up your designs to me.
There will be some themes for you all to work on or rather not i supposed cause i think thinking of your own ideas is rather special to each and one fo you.But you could work on it too.:D

Below are the quotes or Themes.So ENJOY!

"I am the colour, we are the rainbow"
"twiitx:D"
"You just spent 5 seconds of your life knowing that esix rocks!"
"Abstract"
"Punk"
"Very teen style as in what teenagers usually go for and wear"
"Artisitc"
"Classical"
"Vintage"

Many more....etc.
But please kindly not so much of a complicated thingy.
Cause it cost a lot for each word and alphabet:D

Deadline: During the middle or ending of the holidays AND IT IS A MUST OR NO MORE ENTRIES ARE ACCEPTED!
We only accept the designs that are given to us before the deadline and on the deadline besides that we will not consider at all.Cause it causes the making of the tee-shirts longer and thus you dont even think about wearing them.
Like consider how many days and months have you left to design and wear it takes TIME.
UNDERSTOOD?Ok i am like crazy but nevermind.

So after reading this do not hesitate but start DESIGNING:D

From Your Dearest LoudSpeaker- xKellyx

P.S Who in the world speaks louder then me ?
Answer No one :D
OUR TIME!
Thursday, May 17, 2007
HEY PEOPLE. keying here.
CLASS TEE DESIGNS:
the first one. the front and the back.
the second one. front and back.
eh, i think its too small? can see anot???
GIMME MORE INSIPIRATION AND I CAN DESIGN MORE AND MORE. :D
please comment and edit them.
thanks. :)
OUR TIME!
OUR TIME!
Wednesday, May 09, 2007

huafei here to blog about the sentosa outing on friday. u all very excited right, so am i. haha, ok, now i will tell u the details about it. i k now abit late la, bt i first time post on class blog so forgive mi......

first thing, i hope all of u can make it cuz this is an class gathering, so whole class must go hor, haha, hope to see all of u there.

wad to wear: very simple, no long pants, long skirts, sport shoes, or wadever shoe that get wet easily, cuz we play at the beach of cuz will play water la, later get wet then nt nice liao. but if u dun mind them gt wet den u can wear la, bt for u own gd, dun wear la.
u can wear short pants, short skirt, slipers. wear as simple as possible la, play with water ma, of cuz cnnt wear so heavily la. lol.
(if u want wear nimi skirt, i really dun mind, i respect ur chioce, haha. i think alot guys will like it oso, bt very easy zou guang la, so dun wear better la. for u own good oso)(gals if u see this, dun throw rotten egg or veggi at mi hor, i just say it for ur good, im a good guy, so dun throw anything at mi, but throw fly kiss is accepted, haha, just kidding. )
also, if u can pls bring an extra set of cloths, so when u gt wet, u can change, so u will not get sick easily and oso will not zou guang. haha

wad to bring : at the beach ma, of cuz must bring food, games, toys, anything all welcome. treat this day as a day for u to relax, so dun be shy, just show off ur energy, play hard. who got volley ball can bring it, so can play beach volley ball, seem cool. beach soccer oso welcome. haha. although every game is acceptable, but pls dun bring sick games, cuz this is an healthy outing, dun spoil it, haha.

wad time meet: our exam finish about 8.50am, we will be meet at around 9.30-10am. so people pls be puntual, if u late, that means our playing times are lesser, i know u all dun like to reduce the playing time, so pls be puntual. gals no nis make-up,
guys no nid gel ur hair or wadever, cuz we will spent most our time at beach, i promise that u confirm will gt wet, no matter how u escape. haha, so u noe the importance of bringing an extra set of cloth. haha
if u think the time is too rush for u to go home take ur stuff, u can bring ur stuff when u come to school, that day oso nothing to bring, so bring ur stufff to sentosa if u dun want go home. for people whoes house is near, u can went home to take ur things. pls, dun wear school uniform go to sentosa play, it looks weird and suck also.

where to meet: we will be meeting everybody at serangoon central, macdonals there, so people pls be puntual at mac. change ur uniform before meeting us, haha.

i think thats all u want to knoe about this outing, if u gt any questions or anything u duno, u can contact mi by, msn, sms, call mi, all acceptable. i will not put my number here, its dangerous la, i scare later people harm mi throught the phone, haha. so u can get my number from people who knows it.

one more thing, ms tan chye i will most probably be going to sentosa also, so we can gang up throw her into the sea, make fun of her, haha.

ok, thats all i need to say. hope can see all of there. i will be sad if i see people not going, so pls dun mi sad, u all know im a good person, so dun mi sad, protect mi, so pls go to sentosa. hhaaha. see u all then...
OUR TIME!


SENTOSAAAAAAAAAAAAA.

Beachy beach. Haha Chitann's video project has turned into a class outing! Looking forward to it yeah.

Yeah so whatever. Huafei should be posting the details! Coz he's got the times, like what time to meet at where and all. Yeah.


Let's see.............

BRING ALL YOUR JUNKFOOD! HAHAHAHAHAHAHA we'll have a esix beach party!

GET A BEACHBALL!
Get buckets to build an esix castle! HAHHAHAHAHA!!
Yayyyyy~~





But anyway.
Jiayou for tomorrow's Chinese paper!
cl.
OUR TIME!


revison r over man....
i suppose u all are looking forward to FRI ...

ok there is somethings u have to take note of .....
i believe tt we r goin to siloso beach ONLY....
coz the payment for the whole island trip nid at least $50...
so maybe we CCNT...
then so we got to be in the beach.....
any suggestion for activities?
volleyball and soccer...
but who got V ball?...
then u all wan anything else.....????/?
OUR TIME!
Tuesday, May 08, 2007

HELLO ESIXIANS!
gahh it's a bit late but still, good luck for the mid-year examinations!
JIAYOUUUU!
three down, three more to go.

and of course we, as the intelligent, cute, muggers and *ahem* nerdy, esixians can do it right?! think of the beautiful day we will have at sentosa on friday! haha.

anyway this was quoted from the board:
One Distinction, All Distinction;
No Distinction, Still Distinction.
YAY!

okaeokae everyone go mug maths now. (:
OUR TIME!
Editor's Note
hey dudes and dudettes,
this is the official blog of
esixians
,
the epitome of unity:D
class committee
chairman:
JIANYI
vice-chairman:
BOONKIAT
secretary:
CLAUDIA
vice-secretary:
UCHAN
treasurer:
ANGELA
vice treasurer:
WEIBING
welfare officers:
SHANNEN,EIK KAR
sports leaders:
KELLY,IVAN
green activists:
LI WEI,YI WEI
CIP leaders:
CORRINE,WAHLIM
CE leaders:
CINDY,YUYAN
class representatives
english rep:
IVAN
maths rep:
KELLY
HCL rep:
KELLY
science rep:
CHITANN
geog rep:
JESS
literature rep:
SHANNEN,YIHENG
art rep:
EIKKAR, HUAFEI
AV rep:
BOONKIAT,JUNAN
esix's teachers
thirty-nine enrolment students,
one addition and one subtraction
=(+ wahlim - dave)
=twenty-seven girls and twelve boys.
age ranges from fourteen to eighteen
--
form teacher:
ms tan chye i:D
english teacher: ms wong tong liew
maths teacher: ms alicia ng/ mrs ng-leong peck chin
HCL teacher:
ms tan chye i:D
science teachers: ms rozianna / mr choo wei bin/ mr christopher lim
literature teacher: mdm jennifer ng(:
geography teacher: ms chong le jia
history teacher: ms fu shufen
DNT teachers: mr ng yong sim / mr yusoff
home econs teachers: mdm liang/ mrs kenny ong
art teacher: mrs sharon ng
pe teacher: mr keong seng chye
pw teachers: ms rozianna / ms wong tong liew
music teacher: mrs maureen wong
ce teacher:
ms tan chye i:D
esix's cheer
Hey hey you you better watch for esix
No way no way are u gonna win us
Hey hey you you better watch for esix
No way no way, are you gonna -smack that-
1,2,3,4
Smack that, all on the floor
Smack that, give me some more
Smack that, till you get sore
Smack that, oh-ooh
We're bringing glory back (yeah)
And all the classes dunno how to act (yeah)
We think we're so special, so what's up with that?
So turn around and we'll rock u down (yeah)
Bring us to the chorus, yo!
esix esix is L-O-V-E
esix esix is love(what did you hear me say?)
esix esix is L-O-V-E
esix esix is lovelovelove!
Everybody, dance now!
*ONE CLAP*
neng bai!
*TWO CLAP*
sa bai!
*THREE CLAP*
JIN JUI BAI!
*clap*
ESIX!
THREE CHEERS AND THREE CHEERS AND THREE CHEERS FOR ESIX!
achievements
2006
our
unique
esix
musical
TOP TEN
for lantern making competition
teojianyi
and
seowyiheng
won the
STUDENT OF THE TERM AWARD
top
NINE
schools in the
WHOLE
of singapore to paint the figurine cow:D
won the recyclingdaycompetition with our esix creation:the
ELEPHANT
won the cheer competition during learningcarnival
BOONKIAT
; the best actor award for literaryevening
THIRD
; during orientation camp
FIRST
; rush hour game during orientation camp
REBECCA
; first for Xcountrygirls
JUNJIE
; 8th for Xcountryboys
GOLD
; Xcountry girls team
2007
got in literary evening!
won the cheer competiton for the second time!
ELIADA
; first in lower secondary 100m girls!
HUAFEI
; first in lower secondary javelin boys!
JASON
; third in lower secondary high jump boys!
SHANNEN
; best dressed for RHD!
full participation
for RHD!
KEYING
; first for Xcountrygirls
SILVER
; for xcountry girls team
KEYING
; best speaker for chinese debate quarterfinals07
HUAFEI
; best speaker for chinese debate semifinals07
CHAMPION!
for chinese debate 07
TDAY'S CONCERT;
staged a mini concert for all our beloved teachers