Friday, June 22, 2007
EHHHH who's this
mrs ng-peck
person!(maths) and who's this
christopher lim
person!(chemistry)
and who's this
thng siqi
person!(IT) haha at least there's no more project work.
haha go check out the
new
timetable!
and be prepared. ugh. i hate new teachers, but i'd love a new
ENGLISH TEACHER
right i bet you'd agree with me.
brace yourselves people, i think we're gonna need it.
-eliada :D
OUR TIME!


hey bad news ppl. we got a new math teacher by the name of MRS NG-PEAK... also new chem teach. Mr Lim. u guys should have a look at the new time table posted on the school website.
http://www.zhonghuasec.moe.edu.sg/Shared%20Documents/Class%20Time-tables%20for%20Term%203%202007%20(wef%2025%20June%202007)/2E6.pdf
OUR TIME!
Tuesday, June 19, 2007
Generally, there will be two parts to this voting exercise(lol). The first one will be the voting of front tee design. The number of the class tee is below the picture. All you have to do is vote for it in the poll.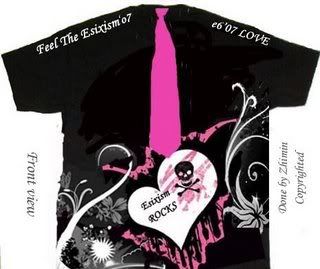 Tee 1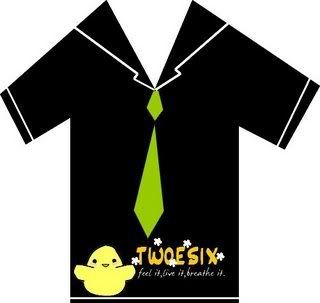 Tee 2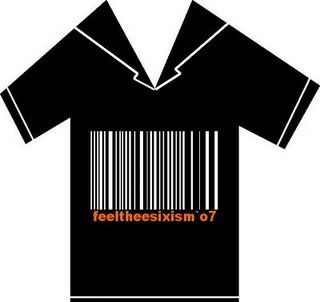 Tee 3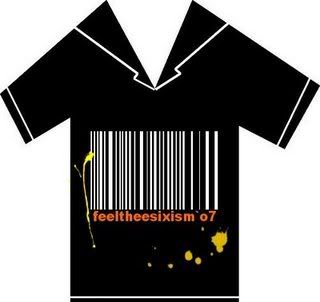 Tee 4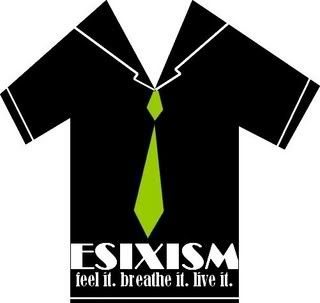 Tee 5
Now,
Next up is the voting of back tee design.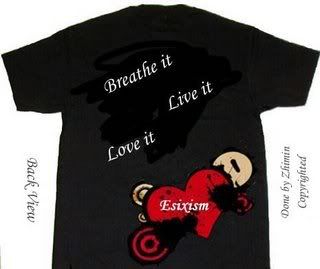 1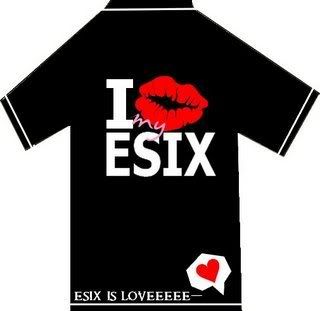 2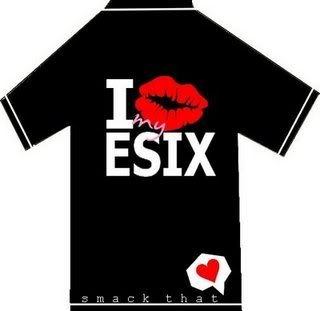 3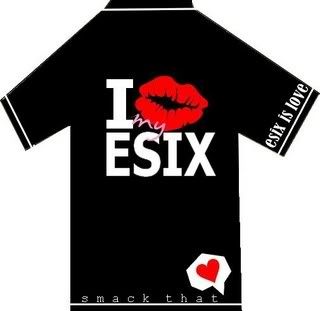 4
Please note the little and slight differences in the last three designs.
Now,
Have fun voting :)
Claudia
OUR TIME!
Saturday, June 16, 2007

okay some information about the printing of class tees.

the shirt itself will cost some money la, like duh-uhhhhhh.
each colour will cost maybe one or two bucks?

so it'd be best to have as little colours as possible.

BUDGET AH.

but if one colour is used in different places, for example red coloured wordings on the front and back. it will be counted as two colours, cos too far apart.

UNDERSTANDDDDDDDD.

-lim.
OUR TIME!
Friday, June 15, 2007

hello.

those who finds my design too girly or alot of editing has to be done to it,please go do one on your own and let us view it instead of commenting on it and doing nothing to it.

dont use "my art is bad" kinda excuse.
everybody should contribute to the design.

ahh whatever.
OUR TIME!
hello! haha so i was looking at the designs and i was like, wow, so i decided to have a go at desgining too! but its just a few modifications to shannen's design. I LOVE HER BACKVIEW and it would be really cool to be wearing that for a class tee, so thanks to shannen for the awesome idea! heh.
its just too bad that people like JUNJIE(lol, no offence, really.) dont like it! so we gotta discuss on that. so here are my(modified versions of shannen's) designs! : D
OUR TIME!
Wednesday, June 13, 2007

hey people!

okay the designs are still not finalised yet eh?just keep sending in more designs so that we have more choices to choose.

oh and yah about the class t-shirt,
i have thought of a CHEAPER solution for the class tee.

as you all know right,to do the class t-shirt=EXPENSIVE.so what i am thinking is that this is what we can do lah:

we can mass order PLAIN BLACK T-SHIRTS from err,somewhere.i dunno where,but aiyah,surely got somewhere lah.and then,we can send it to JB to print the design.i've printed t-shirt designs at holiday plaza in JB and its fast and cheap.

you dont even need to wait for what,three to five working days and what crap.that one ah,i think one hour plus can liao.or maybe one day lah.at least faster than singapore.

and whats more,its in RM!so that means in singapore currency we take 100/220 or divide by slightly more than half.its cheap can!

however,you people dont need to order the black shirts if you all intend the shirts to be round neck,those casual kind.

but i think we're getting those v-neck collars right?ahh you all decide first.

so yah,this is the cheaper solution offered.i dunno where to get the ties.

meanwhile,keep the designs coming in!

:D

shannen
OUR TIME!
Hello. Basically UChan's idea for the barcode thing. Didn't really wanna make it too dressy or complicated, so I just did the barcode *shrugs*
As for the backview, we didn't really have any ideas but we both thought that shannen's one was pretty. Just made some changes.
Claudia-
OUR TIME!
Monday, June 11, 2007
hello.shannen here.
first of all,i would like to apologize about the other class blog thing.and one more thing,i have misplaced my book where i wrote down all of the quotes you ppl wanna use.so i need them again.would you kindly tag on the class blog,email me or just msg me?and for those who have not sent in the photos please do so via email or msn thanks.
here is the class design i have in mind.i dont know if you ppl like it anot.but here they are:
the front part of the shirt.i put a chick there because
most
of us are born in the year of rooster,and i dont know if you ppl find it cute anot.but i find it cute myself:D
for the back part,i use a kissed lips to replace the heart/love for the i love esix part.and yeah,suggestions and comments are welcomed.
thanks and sorry once again.
Labels: class tee
OUR TIME!
Saturday, June 09, 2007
Zhimin design Please give some comments:D
All tees are to be handed up by mid holiday ok!
Remember.
Eh we will finalize the whole tee shirt and make some changes if need to!
By Your Dearest LoudSpeaker-Kelly
OUR TIME!
Tuesday, June 05, 2007
People i have came to show u one design.
Erm back design haven design psps .
And it is like no one is passing up any designs kindly do!
Ong Zhi Min You Owe me your design send to me!
By Your Dearest LoudSpeaker-Kelly
OUR TIME!
Editor's Note
hey dudes and dudettes,
this is the official blog of
esixians
,
the epitome of unity:D
class committee
chairman:
JIANYI
vice-chairman:
BOONKIAT
secretary:
CLAUDIA
vice-secretary:
UCHAN
treasurer:
ANGELA
vice treasurer:
WEIBING
welfare officers:
SHANNEN,EIK KAR
sports leaders:
KELLY,IVAN
green activists:
LI WEI,YI WEI
CIP leaders:
CORRINE,WAHLIM
CE leaders:
CINDY,YUYAN
class representatives
english rep:
IVAN
maths rep:
KELLY
HCL rep:
KELLY
science rep:
CHITANN
geog rep:
JESS
literature rep:
SHANNEN,YIHENG
art rep:
EIKKAR, HUAFEI
AV rep:
BOONKIAT,JUNAN
esix's teachers
thirty-nine enrolment students,
one addition and one subtraction
=(+ wahlim - dave)
=twenty-seven girls and twelve boys.
age ranges from fourteen to eighteen
--
form teacher:
ms tan chye i:D
english teacher: ms wong tong liew
maths teacher: ms alicia ng/ mrs ng-leong peck chin
HCL teacher:
ms tan chye i:D
science teachers: ms rozianna / mr choo wei bin/ mr christopher lim
literature teacher: mdm jennifer ng(:
geography teacher: ms chong le jia
history teacher: ms fu shufen
DNT teachers: mr ng yong sim / mr yusoff
home econs teachers: mdm liang/ mrs kenny ong
art teacher: mrs sharon ng
pe teacher: mr keong seng chye
pw teachers: ms rozianna / ms wong tong liew
music teacher: mrs maureen wong
ce teacher:
ms tan chye i:D
esix's cheer
Hey hey you you better watch for esix
No way no way are u gonna win us
Hey hey you you better watch for esix
No way no way, are you gonna -smack that-
1,2,3,4
Smack that, all on the floor
Smack that, give me some more
Smack that, till you get sore
Smack that, oh-ooh
We're bringing glory back (yeah)
And all the classes dunno how to act (yeah)
We think we're so special, so what's up with that?
So turn around and we'll rock u down (yeah)
Bring us to the chorus, yo!
esix esix is L-O-V-E
esix esix is love(what did you hear me say?)
esix esix is L-O-V-E
esix esix is lovelovelove!
Everybody, dance now!
*ONE CLAP*
neng bai!
*TWO CLAP*
sa bai!
*THREE CLAP*
JIN JUI BAI!
*clap*
ESIX!
THREE CHEERS AND THREE CHEERS AND THREE CHEERS FOR ESIX!
achievements
2006
our
unique
esix
musical
TOP TEN
for lantern making competition
teojianyi
and
seowyiheng
won the
STUDENT OF THE TERM AWARD
top
NINE
schools in the
WHOLE
of singapore to paint the figurine cow:D
won the recyclingdaycompetition with our esix creation:the
ELEPHANT
won the cheer competition during learningcarnival
BOONKIAT
; the best actor award for literaryevening
THIRD
; during orientation camp
FIRST
; rush hour game during orientation camp
REBECCA
; first for Xcountrygirls
JUNJIE
; 8th for Xcountryboys
GOLD
; Xcountry girls team
2007
got in literary evening!
won the cheer competiton for the second time!
ELIADA
; first in lower secondary 100m girls!
HUAFEI
; first in lower secondary javelin boys!
JASON
; third in lower secondary high jump boys!
SHANNEN
; best dressed for RHD!
full participation
for RHD!
KEYING
; first for Xcountrygirls
SILVER
; for xcountry girls team
KEYING
; best speaker for chinese debate quarterfinals07
HUAFEI
; best speaker for chinese debate semifinals07
CHAMPION!
for chinese debate 07
TDAY'S CONCERT;
staged a mini concert for all our beloved teachers